COLLAGEN VITAL POWER PREMIUM
HIGHLY DOSED NATURAL NUTRACEUTICAL WITH ACTIVE MARINE BIO PEPTIDES FOR MULTIPURPOSE USAGE.
10g active hydrolyzed marine collagen biopeptides

Natural origin

Premium Quality Made in France

Responsible Formulation

Peach flavor

Pack 15 days or 30 days
Clean Label Made in France
Delivery Icon
Livraison offerte En France métropolitaine
10g of pure marine collagen asset at the service of your wellbeing, health and beauty, compatible with all treatments and prescriptions.
The potency of our marine collagen of excellence is here maximized with 10g concentration (the highest dosage on the market place) for a multi-purpose health and beauty treatment.
Collagen, the main body's protein, plays an important role in maintaining your body's structure, elasticity and mobility.
One could find collagen everywhere in the body :
The skin: responsible for skin elasticity, glow and plump up


The joints : supporting cartilage vitality and growth, thus preserving functional mobility and reducing joint pain and discomfort


The ligaments and tendons : involved in the body's flexibility and resistance in sport or every day's physical activity


The muscles : main constituent of muscle fibers, constituent to its capability for traction forces


The bones : ensuring a strong bone matrix, guaranteeing skeleton resistance and general body' structure


The scalp : allowing the hair to be fed from the root and enabling a solid anchorage into the scalp
Under the impact of the aging process and aggressive environment factors (i.e. UV, stress, pollution, smoking, lack of physical activity, …), our metabolism reduces its capacity to replenish the collagen asset, leading to skin sagging, wrinkles, unbalanced fat to lean mass, painful joints, damaged cartilages, porous bones, etc…
Maintaining the collagen asset to the optimum level with high concentration collagen peptides is thus critical for your health and beauty, and for wellbeing or healthy aging in general.
Our expert formulation, with the 10 grams of our proprietary collagen peptides, provides you with all what is needed to restore your collagen asset with multi-targeted benefits.
The benefits of Collagen Vital Power Premium
10g NATURAL HEALTH AND BEAUTY ALLY WHATEVER YOUR AGE
This unique «medical» collagen is recommended by physicians and healthcare professionals for its effectiveness.
Main benefit will come from our proprietary bioactive marine peptides which triggers your own production of collagen mass, replenishing your collagen asset that is lost by aging. The high concentration of our collagen peptides will act positively on every corner of your body, making COLLAGEN VITAL POWER 10 the essential nutritional supplement for your daily life.
The multi-functional benefits of COLLAGEN VITAL POWER 10:
SKIN :
Increases hydration and elasticity
Regenerates skin density and plump up
Reduces fine lines and wrinkles
JOINT & MOBILITY :
Increases strength and elasticity of the fibers
Reduces inflammatory pain
Accelerates healing process in case of tendinopathy
TENDONS & LIGAMENTS :
Increases hydration and elasticity
Regenerates skin density and plump up
Reduces fine lines and wrinkles
SPORT :
Reduces muscle soreness
Improves recovery and performance
Prevents from muscle tear
WELLBEING :
Regulates microbiota and satiety
Promotes lean mass
Accelerates wound healing
HAIR & NAILS :
Reduces nail brittleness and hair loss
Strengthens and accelerates growth
Supports hair volume and shine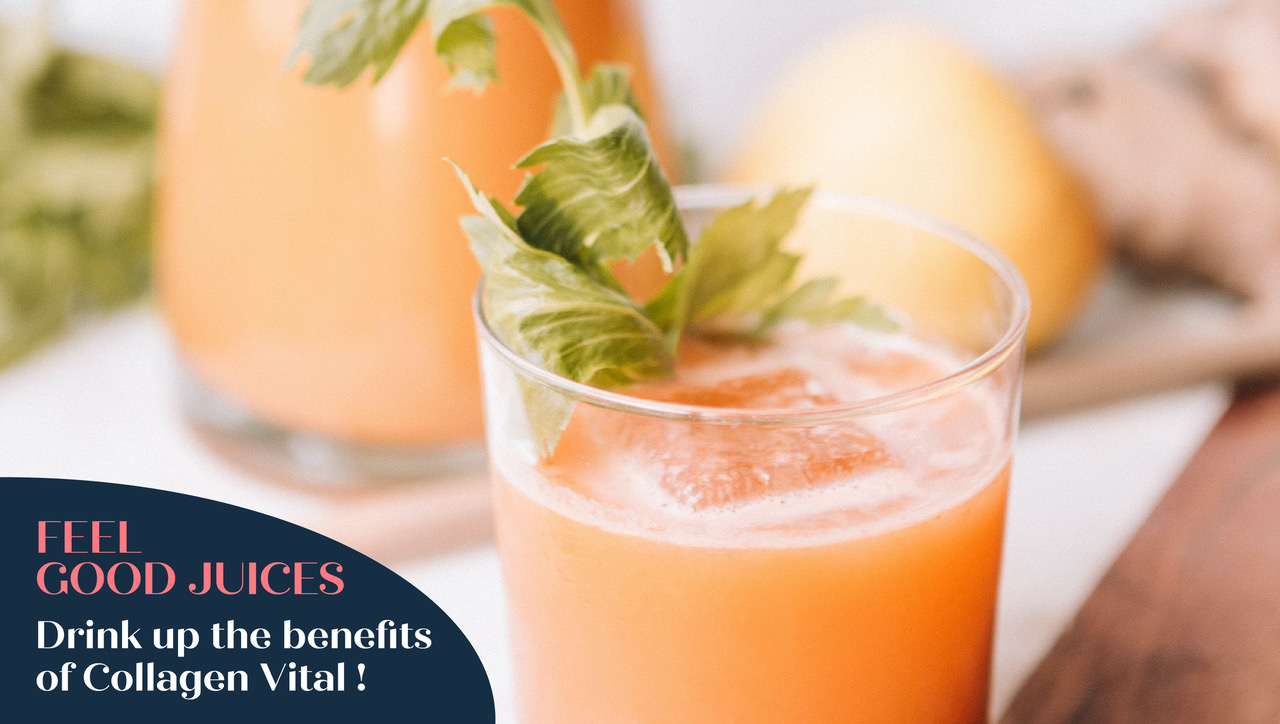 Directions for use
One sachet per day to be poured directly into a glass of water, a fruit juice, a smoothie or any non-sparkling liquid. You could also add to your cottage cheese, cereals or chia pudding.
Drink your healthy juice after complete dissolution of the powder.
COLLAGEN VITAL POWER 10 is compatible with all diets and all prescriptions.
PROTOCOLS :
We recommend to adapt your treatment course related to your targets:
Beauty, hair and wellbeing : To be taken during 30 days to optimize results.


Joint and bones : To be taken during 90 days to optimize results.


Body balance, lean mass and muscles : To be taken during 45 days to optimize results.


Sport recovery : To be taken before and after competition or intense workouts (i.e. 7 days before and after). Could be used continuously for prevention of injuries or muscle fiber damages.
Ingrédient actif

10g biopeptides de collagène marin pur (97,6% du poids du sachet)

Ingrédients autres

Arôme naturel d'orange, arôme naturel de citron, poudre de jus de betterave, stévia