Céline, beauty journalist, gives us her opinion on marine collagen
Céline, beauty journalist, gives us her opinion on marine collagen after having met beauty specialists all over France.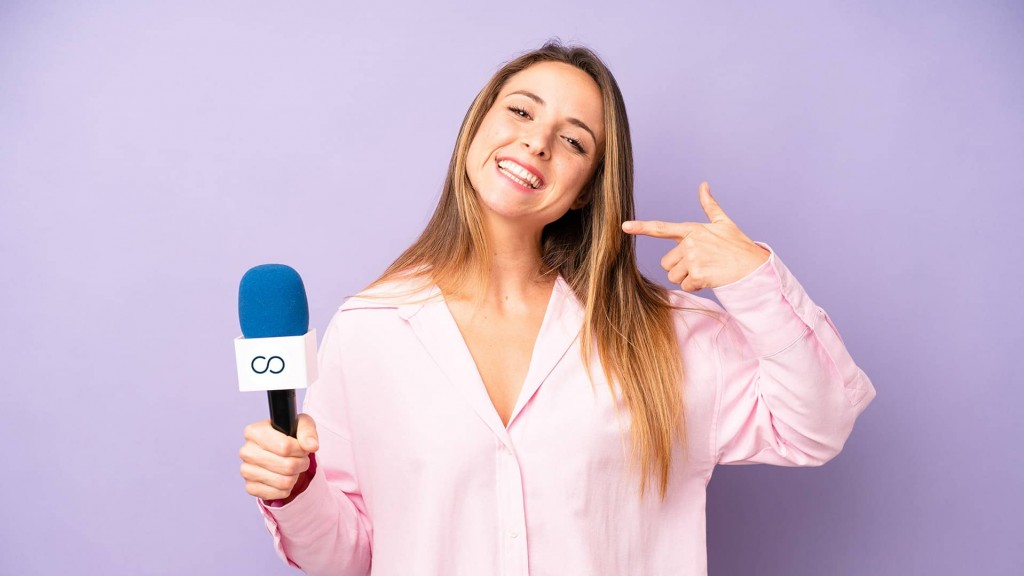 As a beauty journalist, I often meet with cosmetic surgeons, plastic surgeons, but also many beauticians in spas, aesthetic clinics, beauty centers all over France for advice on beautiful skin. They all agree that the top 3 anti-aging ingredients are Collagen, Hyaluronic acid and Vitamin C. 
Collagen, the best protein
Today I would like to talk to you about collagen peptides and what I have found about their benefits on the body, health but also on the beauty of the skin and the improvement of the quality of the skin: cellulite, stretch marks, skin problems such as pimples, redness... as well as on the health of the hair and nails.
Then I will share with you my personal experience and the marine collagen that I have adopted in my beauty routine.
Why take collagen? 
For this, I tested a number of collagens to drink in all their forms: in capsules, tablets, shots to drink, powders, gummies etc... of different brands offered on the market. Whether on the web or in pharmacies, in stores or in institutes, in spas or aesthetic clinics. 
Why drink collagen?  
In fact, as the main protein of the body and the dermis, collagen is inside our body. It is the constituent of connective tissues such as cartilage, bones and dermis. Taking it in the form of supplements to improve or strengthen the one we have or that we lose with age seems like a good idea. The skin and particularly the dermis are made up of 80% of it.
But why take collagen as a dietary supplement?
Professionals agree that a well-dosed collagen supplementation : 
maintains, rebalances and restructures the dermis to improve its role 
re-pulpe l'épiderme en réduisant les rides et ridules qui en sont les fissures 
réduit les inflammations et aide à la cicatrisation de la peau. 
renforce les ongles et cheveux
soutient les muscles, renforce les cartilages
It is therefore a protein that can maintain youth or reduce aging easily.
Deciphering the protein of youth 
In what form to find collagen in the market?
All kinds of collagen can be found on the market and lately the brands of food supplements have rushed on the gummies, playful collagen candies. 
Others prefer to talk about vegan collagen even if it doesn't exist (collagen is an animal protein coming from cattle, pig, fish or chicken). In fact, they use vegetable boosters which are not collagen and even less functional peptides of the main protein. That said, gummies are fun and very marketing. 
Other brands of food supplements will prefer to offer capsules. This has the advantage of being a reasonably priced proposition. They can be bovine, porcine or marine. If they are made from marine collagen, this is usually specified on the box, which is not the case for the other origins. 
The problem is that you often have to take between 8 to 10 capsules per day if you want to reach a sufficient weight to have an effective dose. And there, personally, I stall. I find it too restrictive.
Other brands choose to use drinkable shots. It's very trendy and rather nice. I consumed some of several brands. The price is often high but the grammage keeps its promises to have the collagen protein. They are often offered in packs of 10 or 15 but rarely make 1 month. The problem is that these products need to be stabilized with fillers to be sold in liquid form. They therefore contain chemical elements and are not perfectly clean.
What type of collagen is used?
There are 28 main types of collagen of which type 1 has over 90% present in the body. 
A formula with type 1 and 3 collagens will give you a good supplementation. Some add type 2, which is more present in the muscles or joints. In fact, since type 1 is the main one in the whole body. It is better to focus on this one because it is really in all your tissues.
Your hair, nails, dermis, cartilage, bones, muscles and so on, will thank you!
Drinkable collagen powder, best galenic ?
Then there are the collagen powders. This one seems to me the best galenic to find the dosage. Indeed, many brands of food supplements are able today to offer you jars in bulk or sachets of 5g or 8g or 10g. However, clinical studies that can be consulted on the internet show and prove that the dosage and concentration of collagen proteins are important to have an efficiency. As a beauty journalist, and because the hygiene and cleanliness of a product is of utmost importance to me, I prefer those that are in hermetically sealed bags to avoid bacteria and alteration of the product. 
Here again, you can find brands with collagen powders of bovine, porcine or marine origin. 
Given my environment and my personal preferences, I naturally turned to marine collagens which can be made with scales, cartilage or fish skins.
Here is my opinion on marine collagen
Here again, I tested many brands of food supplements that offered marine collagen powders. 
In fact, I was not at the end of my troubles in this maze of references and proposals.
I will therefore give you my opinion and advice following my research. 
I began to document and question several brands on their manufacture, their choice, their technique to understand and try to find the one that seemed to me the most most appropriate. 
In order not to lengthen the article too much, I will summarize what I understood:
The effectiveness of collagen depends on several essential factors: 
I had already understood that the dosage was important and I told you about it at the beginning of the article. 
Then I realized that marine collagen should be produced from fish skins for a better similarity with the human body matrix. Indeed, scales and cartilage contain other amino acids in their constitution and are therefore less pure in collagen. 
Why is hydrolyzed marine collagen the best? 
This is where things get more technical: in order to be efficient, collagen must be hydrolyzed, i.e. cut into collagen peptides (small fragments of the collagen braid so that they can be assimilated by the body). In the past, in the 1980s, we already knew about this collagen molecule but we did not know how to process it to make it small enough to penetrate our body. 
So you see, only hydrolyzed collagens are small enough to be effective in your dermis. The ideal size is around 2000 Daltons. 
I summarize: the 10g dosage, the hydrolyzed marine collagen biopeptides. 
Already at this level, you know much more than the average.
Who offers the best collagens?
There are far fewer food supplement brands that offer this category of collagen because marine collagen hydrolysate powder is more difficult to produce and the dosage involves an additional cost in the production of the final product. Only certain brands are willing to play the game to offer effective products. 
I thought I was done with my instigations but in fact I was wrong. 
To have a better quality collagen, you need a signal effect on your cells so that you reproduce your own collagen. This is the case of the Vita Recherche Laboratory, which offers collagen biopeptides in the form of a drinkable powder that can be quickly assimilated by your body thanks to the cutting of the molecule at very precise points in the collagen sequence between di- and tri- peptides. This know-how plus an optimal formula allows them to obtain the signal effect so sought after by the medical profession. 
Thus, the assimilation and bioavailability of certain "know-how" bring a superior quality to the effectiveness of collagen in supplementation.
There you have it, you now know what is offered on the market and what you can choose with full knowledge of the facts. 
I would now like to tell you my opinion on collagen for the skin. 
What are the benefits of collagen on the skin, hair and nails?
To better answer, I questioned aesthetic doctors and laboratories. Here is my feedback:
As I said above, collagen protein makes up 80% of the dermis.  As such, it is essential to the structure, health and maintenance of the skin. 
Even if the dermis is inside the body and therefore invisible to the outside, it is still the foundation of the skin that supports the other layers. Protecting the dermis is like protecting the foundation wall of your house, the epidermis can be compared to a plaster to beautify the surface of your foundation wall. 
If your house wall has no cracks, you will not have water damage in your house in the long term. In comparison, if your dermis is dense and healthy, your epidermis will also be plumped and tightened, bringing radiance to your skin. 
If you have understood this comparison, you have understood everything.
A few more explanations: 
Collagen peptides will allow your dermis to keep its structural mesh tight to better trap the hyaluronic acid that comes naturally in its mesh. Thus reinforced, the dermis will allow your skin to regain elasticity and plumpness. The redensified dermis will become tauter and thus the wrinkles and fine lines of the epidermis will fade away... 
The recollagenized dermis will have other effects on your skin. Indeed, the collagen peptides will start the work of your skin again, to improve its transformation in depth, to give it back its balance and ensure its quality. Thus, a person who takes collagen for 3 months in a row, on a regular basis, in a natural formula, will have astonishing results on orange peel skin or cellulite, as several laboratories have affirmed to me, but also on the nails which will become harder, the hair less brittle because it will be better anchored in the scalp   
Collagen also has an anti-inflammatory role and as such protects the skin against problems related to hormonal disorders, due to skin diseases such as acne, psoriosis or eczema. But since this protein is in the whole body, it also protects the joints and any other part of the inflammations. 
In short, you will have understood, I recommend this protein which is part of the 3 anti-aging ingredients recognized by the medical and aesthetic body. 
My personal experience with collagen in my beauty routine 
I have been approached by many laboratories and brands of food supplements as you can imagine but I have only chosen one because I have seen more convincing results on my skin than with other products. 
It is Vita Recherche that I have already mentioned above. 
What I liked about their environmental approach ?
I liked their product approach: to propose formulas adapted to the needs of each person: a beauty collagen, another for slimming, another for hair, a global one for all the health of the skin and well-being etc.
Then their involvement in the marine world: their permanent desire to create a link with fishermen to use unused or misused co-products such as fish skin, to create a virtuous circle with responsible fishing, to make Made in France a priority and to work only with natural products, for clean label products without any chemical input.
To help the cleaning of the seas and to participate in the reconstruction of the corals to better respect the nourishing oceans.
What I noticed on my skin
Collagen cure before/after
As recommended by Vita Recherche, I used Collagen Vital Power as a 3-month daily treatment and alternately took Collagen Vital Beauty every other day. 
What a surprise: my skin has literally changed!
In fact, the first thing I noticed was that the oval of my face was firmer and more defined, and then the quality of my facial skin improved: no more redness, no more pimples due to fever, stress or anything else. On my inner thighs and under my buttocks, cellulite has faded. In fact, my skin has redensified. 
I am 38 years old and have fine lines, but my office colleagues all asked me what I had done to my face. For once, it wasn't intrusive products... I laughed inwardly. At their reaction.  My mother decided to start a cure, too, and told her friends about it. It has had a snowball effect that is still going strong. 
Even if I can't afford a permanent cure all year round because it's a budget, once or twice a year seems feasible given the benefits. 
I finished my treatment at the end of november. I will wait until spring and start a Collagen Vital Slimming & Detox cure to prepare myself for summer. 
I hope to have informed you a little better on the benefits of collagen while giving you my opinion. Hyaluronic acid and vitamin C are also very important. I'll talk to you about it soon.