A NATURAL SOLUTION FOR SLIMMING / DETOX
Our nutri-diet supplement acts to detoxify the body and help you lose weight sustainably:
•

Its natural draining and detoxifying active ingredients will purify your kidneys and your liver, promote the elimination of toxins and reduce water retention in your tissues.



•

 Its fat burners act on your fat cells to prevent bad storage and help you refine your figure.



•

 Finally, our highly assimilable marine collagen will bring you an immediate satiety effect, contributing to the control of your appetite, while improving the density of the dermis fading out cellulite and stretch marks.
Result: the metabolism is again functional and regenerated. The effects are visible on your digestive balance, your shape, your energy metabolism and your skin plump.
DISCOVER OUR PRODUCT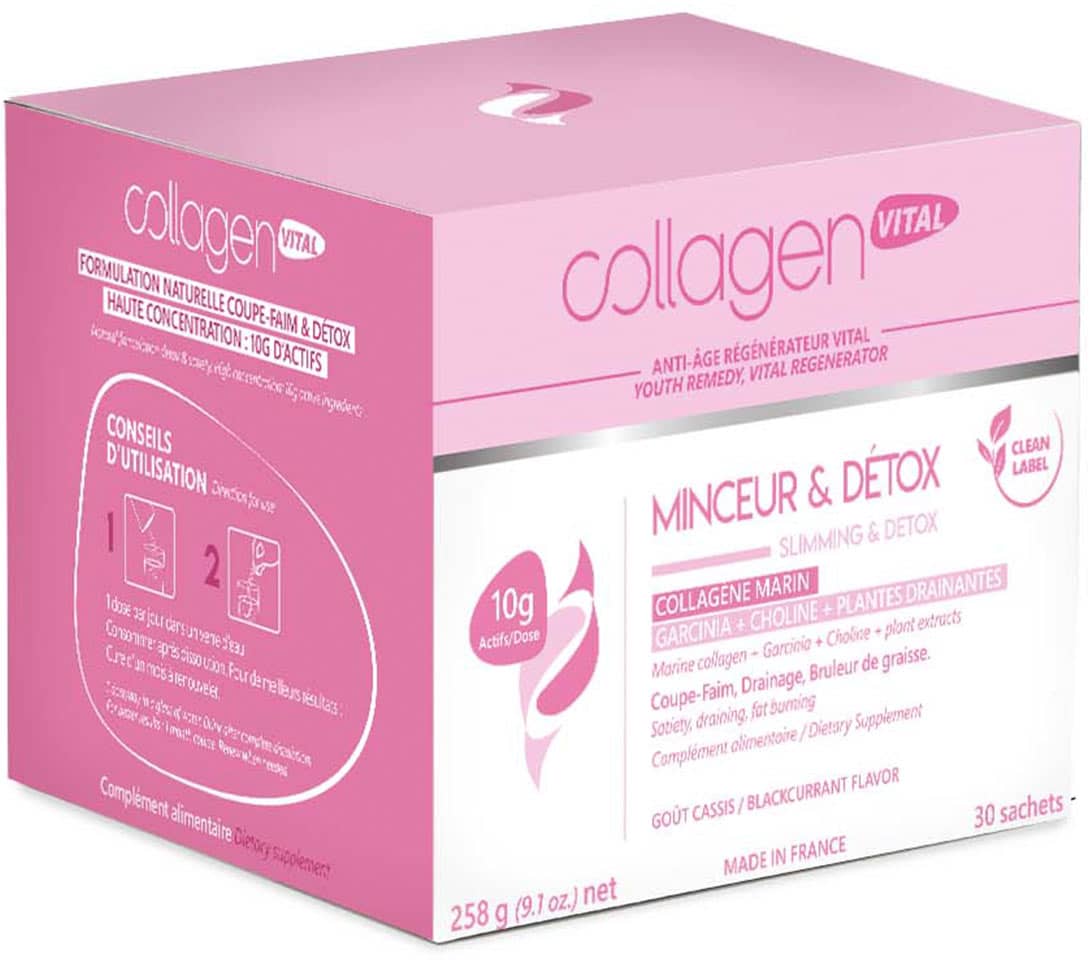 Rethink your diet
SLIMMING DETOX
Rebalances your metabolism. Drainage and detoxifier
PROTECTION OF THE MICROBIOTA BALANCE
Reduction of gut stress, repair of the intestinal barrier.
SATIETY EFFECT
Better management of calorie intake, rebalancing lean mass vs. adipous tissues.
CELLULITE REDUCTION
Restructuring skin density and elasticity.
Effects of Collagen Vital on cellulite
Results in 1 month
1 sachet dose of Collagen Vital Slimming & Detox= 1 apple (43 cal)
---
Your balance, a new center of positive energy
Take back control of your well-being with 1 month course of Collagen Vital Slimming & Detox
+ Drainage and detox booster
+ Regain healthy weight
+ Rebalance the metabolism
- Regulate appetite and calorie intake
- Reduce bloating, gut irritability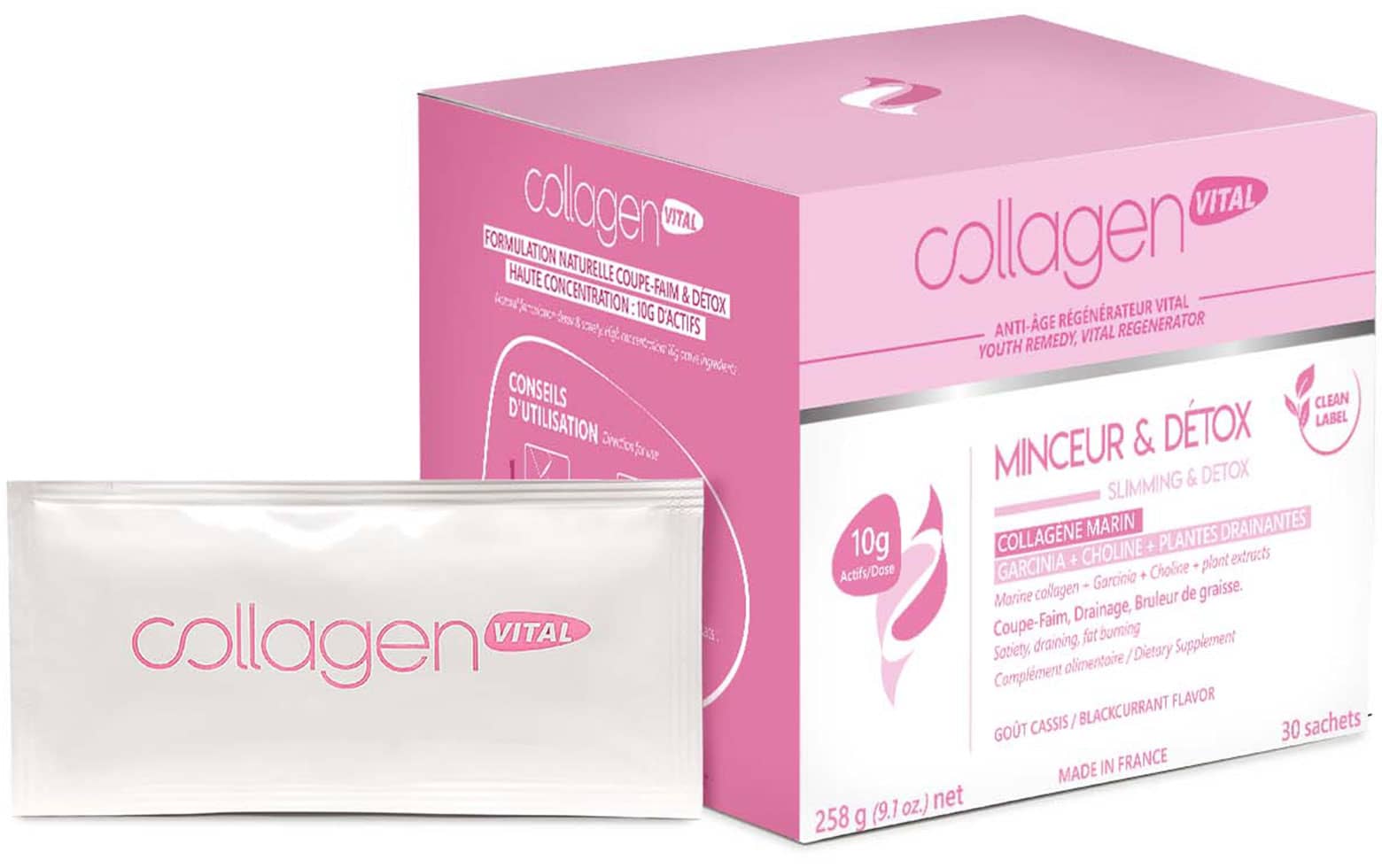 The essential ally for your body's balance
The microbiota health directly impacts one's overall health through the gut / brain axis. Collagen peptides maintains a special relationship with your microbiota, they helps to increase the tightness of the intestinal barrier and reduce gut irritability and bloating.