Your hair and nails deserve an anti-aging elixir for dream hair and perfect hands
Visible parts of hair and nail, keratin compounded, are biologically dead.
Their living part is located internally, in the dermis. It is the capillary bulb (for hair) and the nail matrix (for nails).
To live, they are irrigated by blood capillaries which provide oxygen, nutrients and especially the collagen they need for their growth.
With its potent 10g of active ingredients, Collagen Vital Hair & Nail provides the collagen and nutrients necessary to naturally regenerate hair and nails at the source.
DISCOVER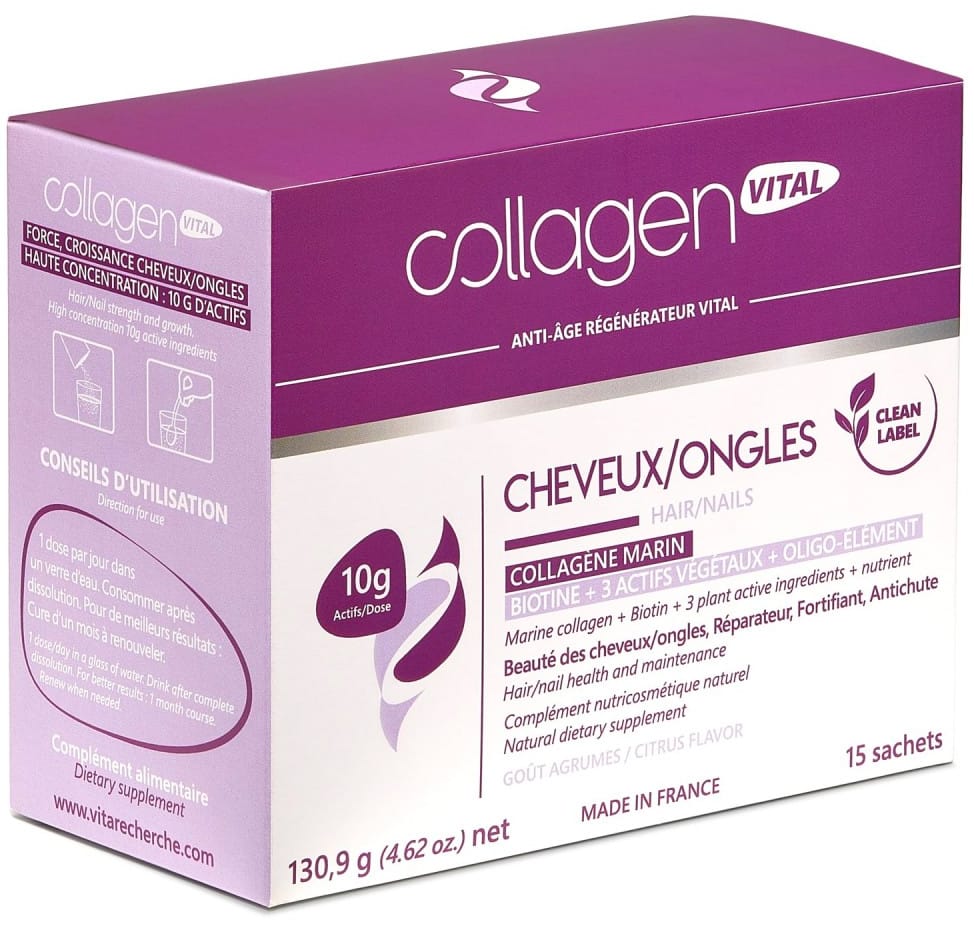 Take care of your hair and nails from within
PREVENTION AND PROTECTION
- Our plant active ingredients act as antioxydant and promote healthy scalp.
- Collagen brings strength and growth by restructuring hair and nails
REPAIR
- Helps to offset cell damages and to slow dow aging.
- Slows down hair loss by restructuring their anchorage.
- Increases density and resistance of your hair and nails by strengthening them.
- Hydrates and nourishes for accelerated growth.
Impact of collagen loss on hair and nails
With age, collagen depletes, the follicules contract, causing hair loss.
The collagen sheath, protecting the hair schaft, stiffens and becomes brittle. The scalp is damaged, hair loses volume, grows less and becomes dry.
Same process applies to the nail matrix.
Results in 1 month
Healthy scalp, anti hair loss, reduction of oxydative stress.
---
Hair is also part of your allure
MD Richard AZIZA
Cosmetic, plastic and reconstructive surgery
Specialist in baldness treatment
« Supplementations, especielly those rich in amino-acids and sulfur like collagen, may be useful to boost hair growth and keratin production by slowing down the mechanism of alopecia. »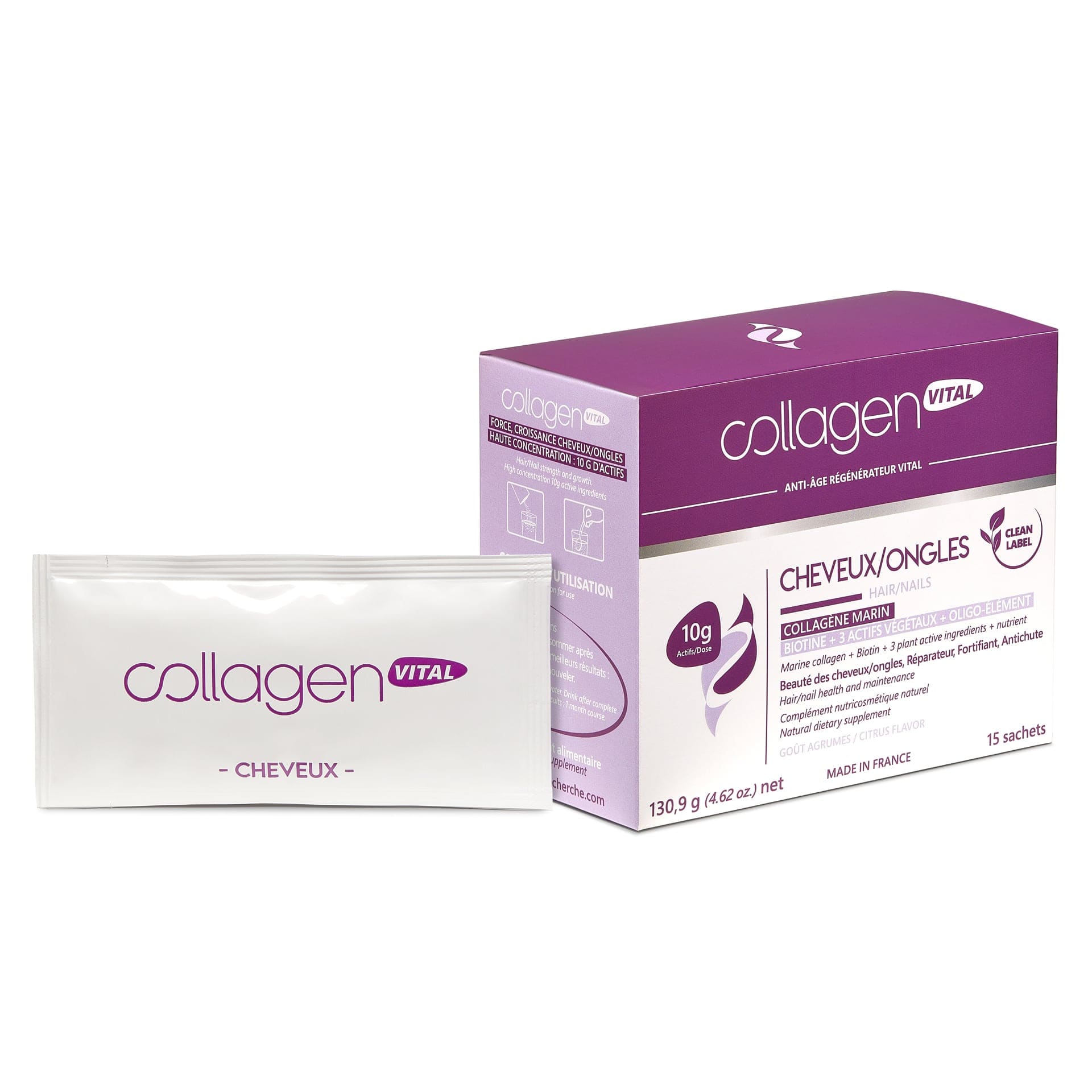 Effects of Collagen Vital