Your intimate secret for healthy and glowy skin without surgery
COLLAGEN VITAL BEAUTÉ promotes the repair of your dermis and reshapes your skin from within. Its formulation combines our marine collagen biopeptides with beauty catalysts:
Hyaluronic acid, vitamin C of vegetal origin (Acerola) and zinc.
All these active ingredients act synergically within the dermis.
DISCOVER OUR PRODUCTS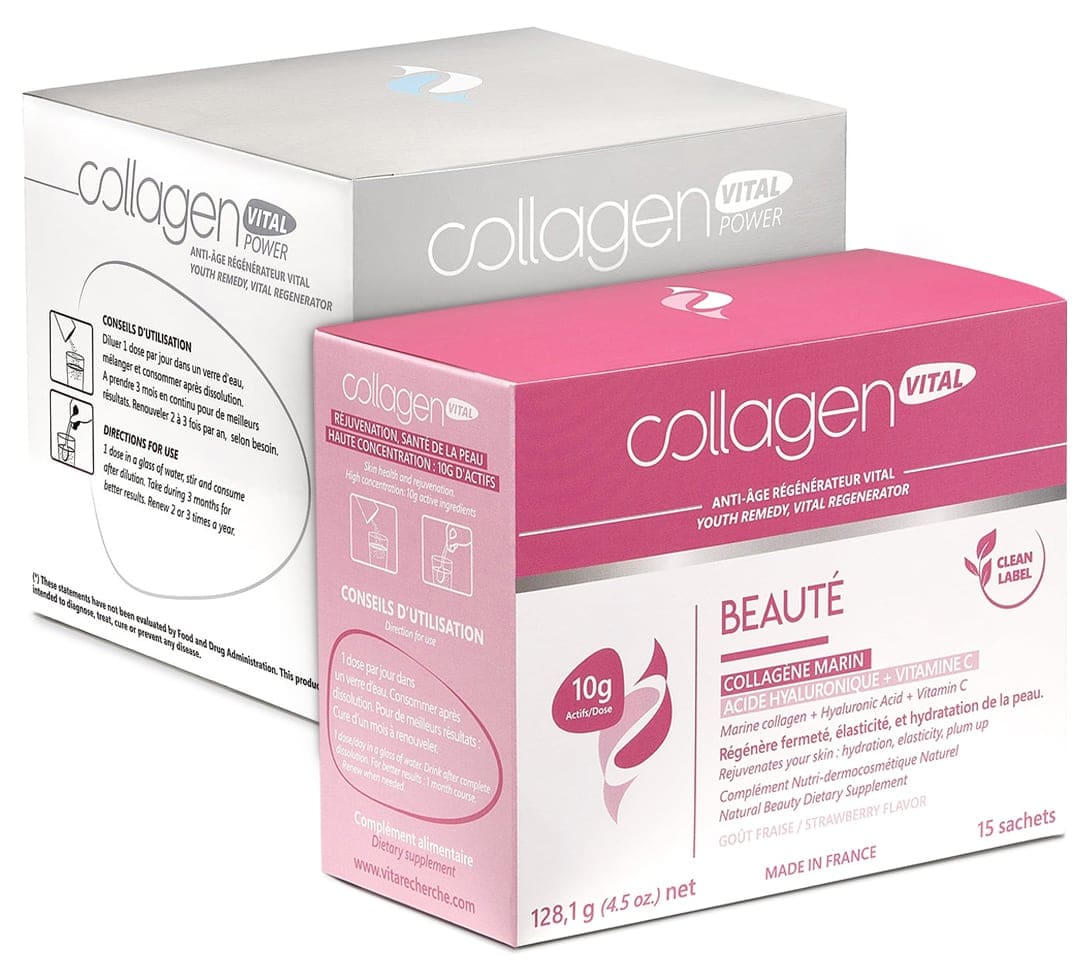 To each their own beauty
PREVENT
You are young and you want to preserve the youthfulness of your skin.
Our solution : COLLAGEN VITAL BEAUTÉ
MAINTAIN
You are 35-40, you want to maintain a young and glowy skin.
Our solution : COLLAGEN VITAL BEAUTÉ
REPAIR
You have delicate or reactive skin and want to improve the quality of your skin.
Our solution : COLLAGEN VITAL POWER
REJUVENATE
You have mature skin and want plump up, younger-looking skin with a lift effect without surgery.
Our solution : COLLAGEN VITAL POWER and COLLAGEN VITAL BEAUTÉ in alternance
Collagen depletion = Skin aging
With age, the dermis, made up of 80% collagen, breaks down and collagen no longer performs its supporting role.
Skin cells are less active, the skin becomes disorganized, sagging. Skin density and hydration is lost. Wrinkles, fine lines, furrows and spots appear.
Results in 1 month
Improves the quality of reactive skins,reduces visible pores and acne.
---
Collagen Vital Beauté, designed for you
Your ideal nutri-cosmetics
Our marine collagen has a natural bio-affinity with the matrix of your skin (95% identical) and therefore better compatibility.
The role of Collagen Vital Beauté is to rebuild your own collagen and restructure your dermis by stimulating your fibroblasts which will produce own collagen (+ 30% in 1 month). Your skin is regenerated from the inside: it is revitalized, glowy, radiant and plumped up.
Collagen Vital Beauté has a restorative action on the deep structure of the skin and increases the collagen density of the dermis, resulting in a true lifting effect which helps to smooth wrinkles on the surface and plump the skin.
The ally of your beauty routine
It can also be used in addition to the usual cosmetic care of which it multiplies the effects.
Cosmetic and plastic surgeons recommend it in their pre - and post - operation/treatment protocols.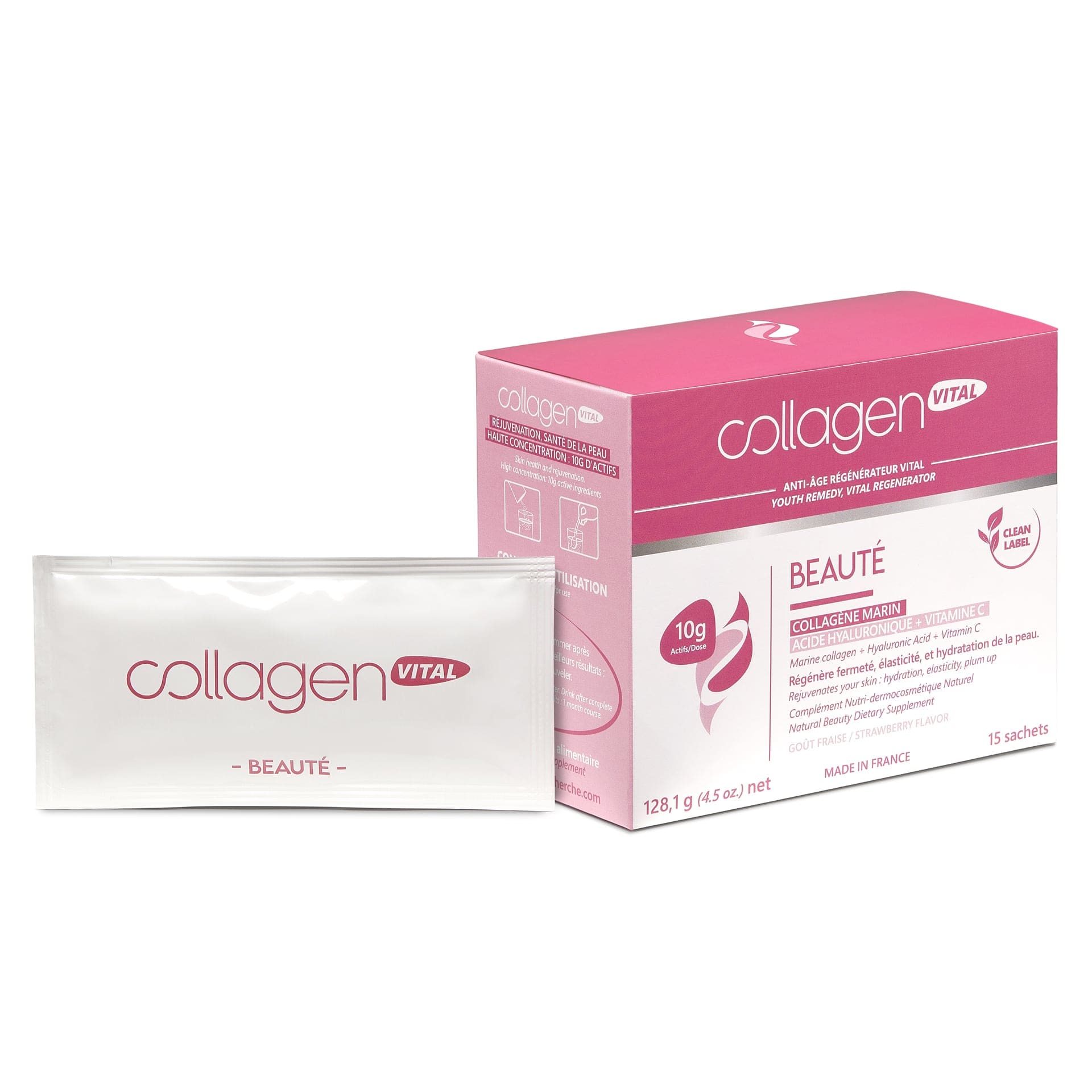 Effects of Collagen Vital Beauté on your face