Collagen Vital Power, multi-tasking, multi-functional anti-aging nutraceutic
Essential for skin beauty, well-being or health, being the core structure of all connective tissues, collagen is everywhere in your body.
Renewing your collagen assets by regularly taking functional biopeptides in sufficient dose, allows you to rebalance the natural loss of collagen that occurs with aging by renewing your own collagen.
DISCOVER OUR PRODUCT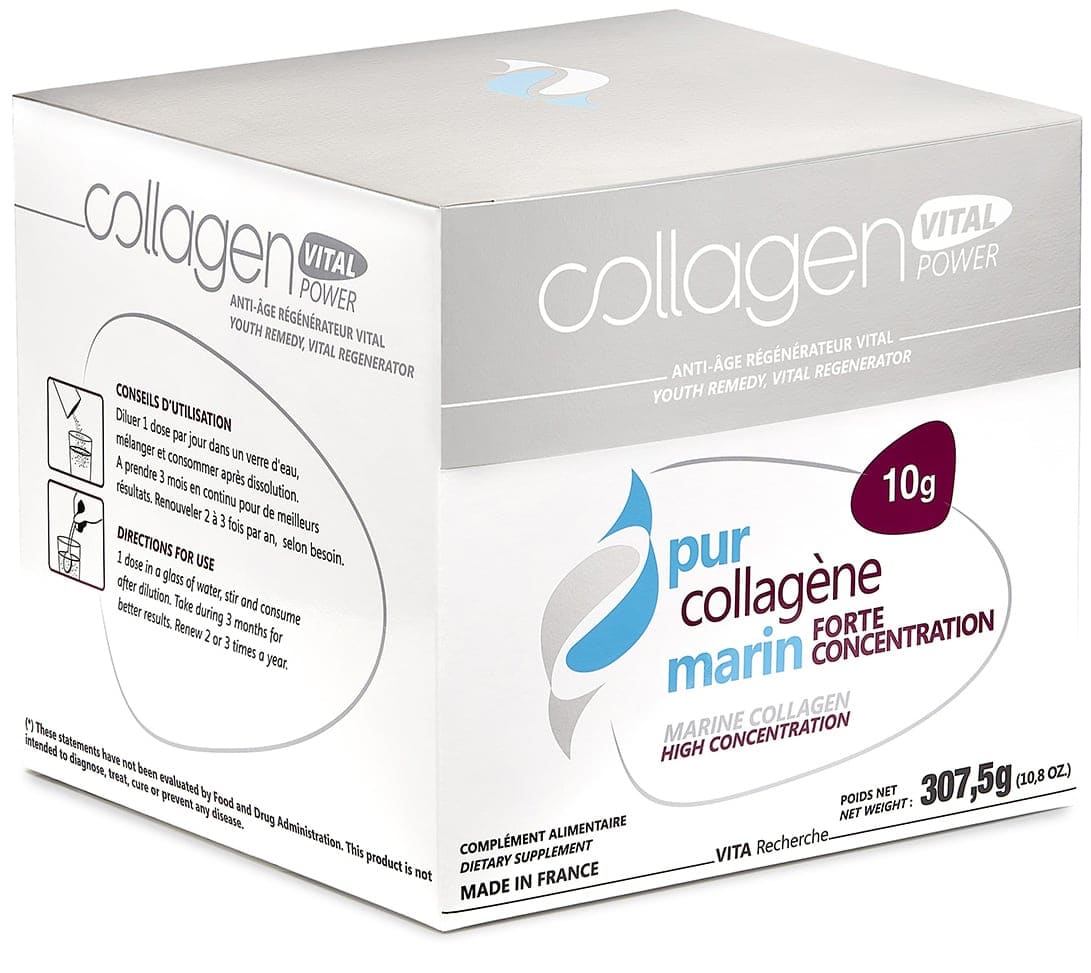 Why not an all-in-one anti-aging solution ?
PREVENT
Don't wait for the visible signs of aging and collagen depletion to worry about it. Prevention is about to protect your collagen asset.
MAINTAIN / REPAIR
Regenerate your own collagen with the signal effect of Collagen Vital Power which will naturally go where you need it most in your connective tissues.
A natural anti-aging
Natural and functional product of pure marine collagen, super concentrated with a synergistic combination of effectiveness: a dosage (10 g / sachet-dose), a selection of active and functional biopeptides with a controlled hydrolization process and unparalleled bioavailability.
Pain relief. Skin rejuvenation. Well-being boost
---
The collagen of excellence, natural and pure, is now available with 2 flavors!
Our Collagen Vital Power and Collagen 10 formulations are suitable for all diets and all prescriptions.
This makes them unique products to be used without moderation and in all circumstances.
Just choose for raspberry or peach flavor!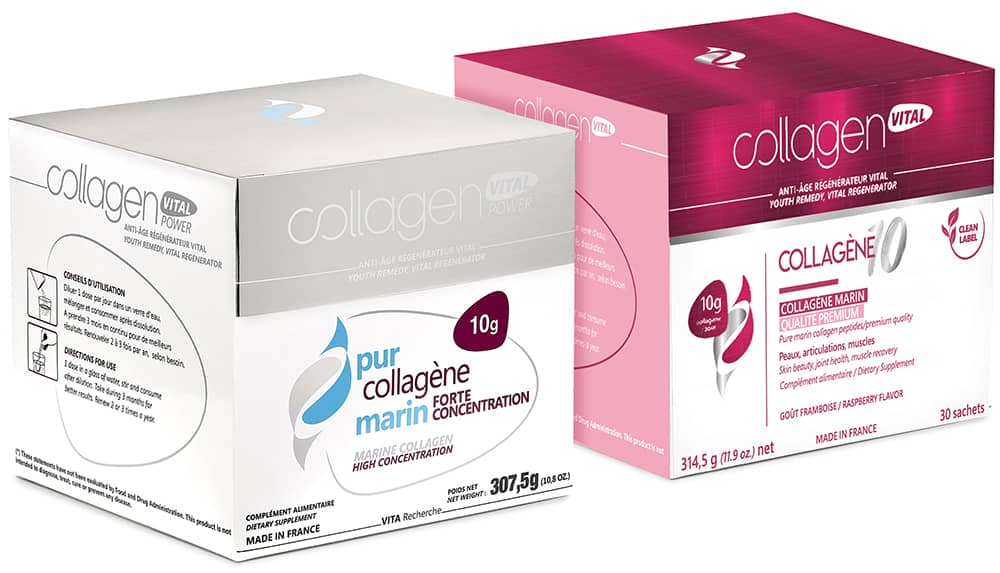 Effects of Collagen Vital Power and Collagène 10