Sophie, journalist: her opinions on the COLLAGEN VITAL POWER cure
After having tried three months of the COLLAGEN VITAL POWER cure, Sophie, the journalist tells us about her opinions and her experiences on the COLLAGEN VITAL POWER natural marine collagen cure.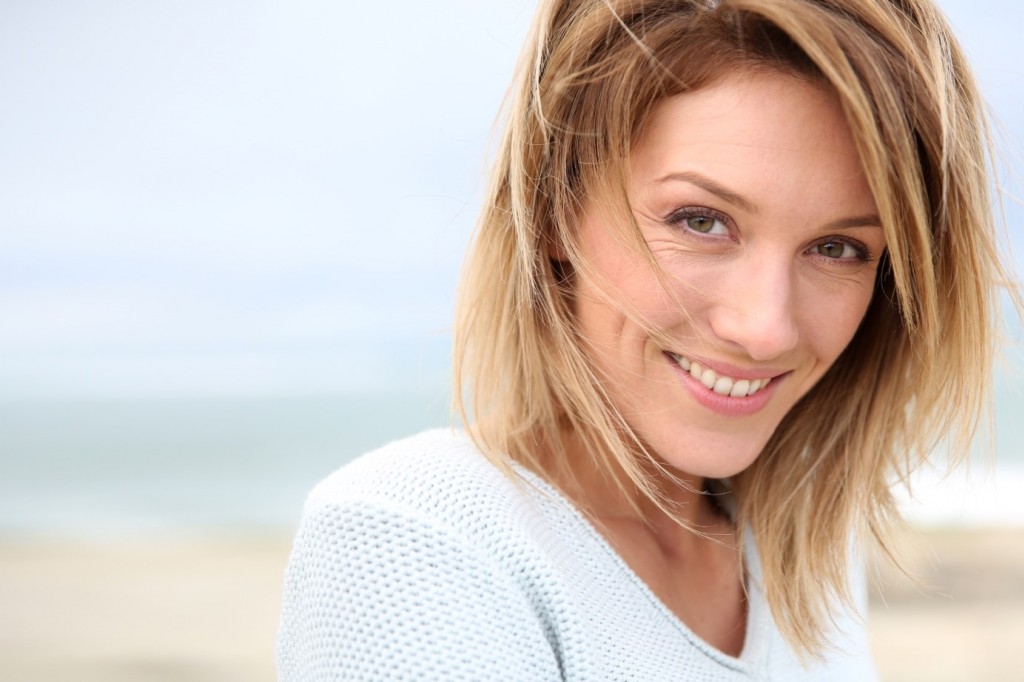 After having tried three months of the COLLAGEN VITAL POWER cure, Sophie, journalist, tells us about her opinions and experiences on the natural marine collagen cure COLLAGEN VITAL POWER. In this article, she shares her motivations, her experiences and her comments on improving her beauty.
My journalistic objective: to test the effectiveness of COLLAGEN VITAL POWER
As a cosmetics addict working in the world of fashion as a journalist, I am lucky enough to be able to test a number of products and I often give my opinion which I share with my colleagues during our breaks.
For me, a dietary supplement was not part of beauty. It was just a vitamin or energy "supplement" that you could find in pharmacies or natural stores.
It was Marie de Ribains, the founder of COLLAGEN VITAL POWER, who made me decide to try this new practice:
Beauty from the inside that shows on the outside.
If there is one thing that is certain in our business, it is that we are here to try. The second thing about me was that I didn't want to die a fool telling myself that I hadn't dared to try. There was no way I was going to condemn this new way of looking at beauty before I had even tried it.
My COLLAGEN VITAL POWER marine collagen treatment experience
My new anti-aging routine: pure natural marine collagen to drink
Every evening, therefore, and very regularly, I took my glass of marine collagen powder, peachy taste before going to sleep (cells work more at night, say the aesthetic doctors). The taste was not unpleasant at all. First, I filled my glass halfway, then I poured in the pre-measured 10g pure marine collagen sachet. Once the powder had sunk to the bottom of the glass and after a few moments, I stirred the light texture and drank.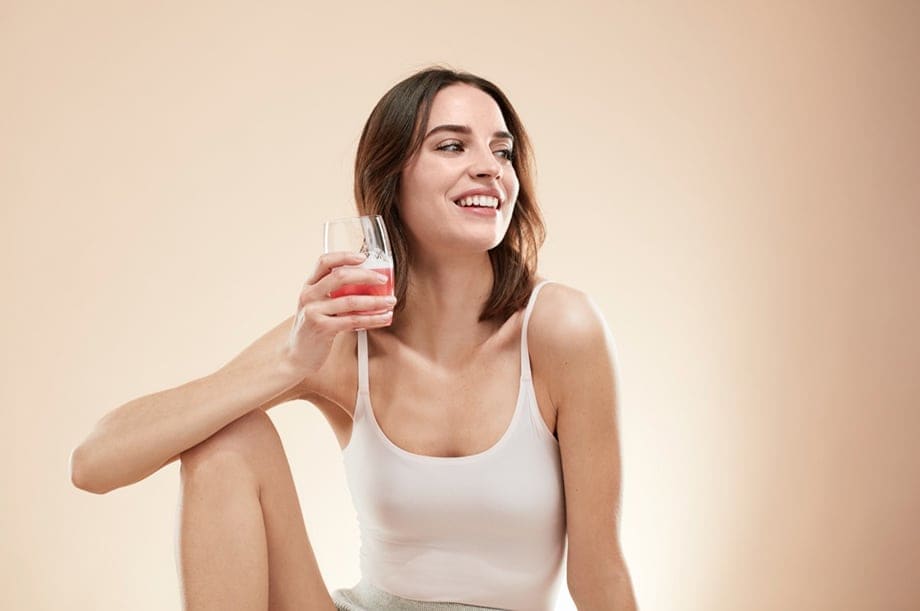 First result after 15 days: denser hair, firmer and plumper skin
I was surprised to see my hair denser and less limp after 15 days. I must say that my hair has become too fine due to the lack of care I have taken with color, balayage, pollution and stress. But, it is especially after one month that I did not return: the oval of my face was firmer and my skin as plumped up. Beauty from the inside out, so this concept was true!
To be sure, I asked Marie de Ribains to continue my treatment for 3 months, as she had suggested from the beginning, but which I had not accepted because it seemed useless before.
Results after 3 months of COLLAGEN VITAL POWER treatment
After 3 months, my skin had changed: not only on my face where the wrinkles were very attenuated, the contour more defined and the quality of the skin luminous with the imperfections disappeared. But also on the body, which I felt was more hydrated: the neckline, the neck, the legs, everything was more supple, elastic, improved. My skin was rejuvenated. Even my office colleagues told me so. I was ecstatic.
During the 3 months of treatment, I stopped using my usual creams on my body to better realize the progress. It was incredible the difference before and after my treatment. I then studied the collagen phenomenon and I understood that this protein was the most important component of our skin: 80%, and that losing it was irreducible aging.
My opinions on COLLAGEN VITAL POWER
Marie de Ribains, with her highly dosed and bio-available product, showed me that collagen could regenerate itself: in fact, by taking COLLAGEN VITAL POWER, my cells reproduced my own collagen by themselves, thus reducing and delaying the loss due to age.
Needless to say, I now regularly take several courses per year. It has become a routine in my life as a beauty journalist.
The blogger Soniaetcaetera, too, no longer hesitates to take her COLAGEN VITAL POWER cures not only to improve the quality of her skin, but especially to relieve the pain in her knee since an accident.
Yes, marine collagen also has anti-inflammatory and pain-relieving properties on the joints. By beautifying yourself, you also improve the health of your body and relieve your joints. What more could you ask for!
Do you have skin problems? Try drinking collagen.
From grandma's tricks to the most advanced cosmetics, the beauty world is full of all kinds of techniques to take care of ourselves. And for a few years now, marine collagen has been part of our beauty routines.
If its breakthrough was timid, it is no longer the case today. Those who have tested it swear by its miraculous effects to obtain a rejuvenated skin.YouTube artist Huda Beauty says she can't live without it, Jennifer Aniston uses it in her smoothies, and many other testimonials are popping up all over the Internet.
But first, let's go back to the origin of collagen. It is a protein naturally present in the body. It is found at the heart of the skin, cartilage, tendons, ligaments... and represents 30 to 35% of the total proteins in the body and ensures the cohesion, elasticity, and regeneration of all these tissues.
Marine collagen is a new anti-aging treatment
By ingesting it in the form of a food supplement, marine collagen helps moisturize the skin, increase its elasticity, reduce wrinkles and boost the production of collagen that you have in the body. For all of these reasons, it is necessary to introduce natural marine collagen into your daily beauty routine and take a sufficient dose of 10 grams to see its effectiveness.
Despite my testimony, you may still be skeptical about the qualities of marine collagen. You may also not be used to taking beauty supplements. Like me. Perhaps you are not diligent in maintaining a beauty routine either.
You may also be thinking that your problematic skin: pimples, acne, hyper-sensitive, is far from perfect and that you are not sure of getting better.
Wouldn't it be a good time to try? What do you have to lose? Marine collagen is entirely natural and everyone notices improvements, why not you? What if, for once, you were to follow this new challenge scrupulously?
Understand the beauty and anti-aging effects
The benefits I have seen with COLLAGEN VITAL POWER
The effects will be gradual but undeniably visible. You'll see it in your hair and nails. Your skin will be incredible. Your complexion will be more "unified" and you will be able to reduce the use of your makeup at the same time. Your skin will naturally be more luminous and radiant.
If you wish to embark on this adventure, it is necessary to pay particular attention to the origin and quality of the marine collagen. Choose excellence to avoid any inconvenience.
Learn more: COLLAGEN VITAL POWER, best seller from Vita Recherche, expert in natural marine collagen