What is collagen and its matrix ?
Imagine Grandma's canvas with holes for needle and wool. Your collagen network is alike in some ways: the holes represent the spaces of the extracellular matrix in which the ingredients, such as glucosaminoglycans or hyaluronic acid, are fixed.
If you lack of collagen, your mesh is loose. The molecules will not be retained.
Consequence: the skin sags, gets thinner, wrinkles and dehydrates.
Similarly for joints, the collagen "canvas" hosts molecules such as chondroïtin, glycosamine and hyaluronic acid.
When it gets loose, your cartilage becomes thinner, triggering inflammations and joint discomfort.
Aged Collagen Matrix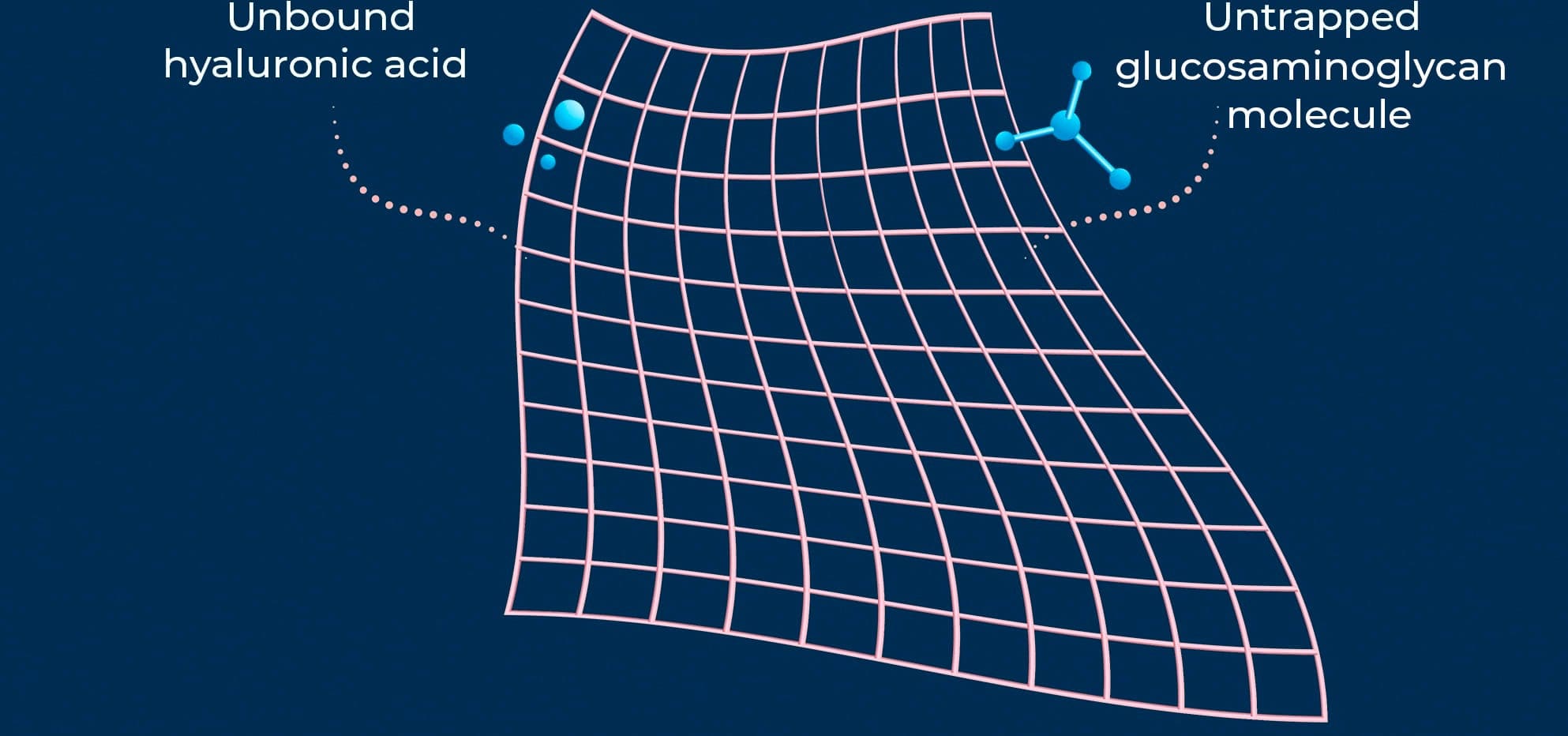 Ineffective collagen
Young, heathy collagen matrix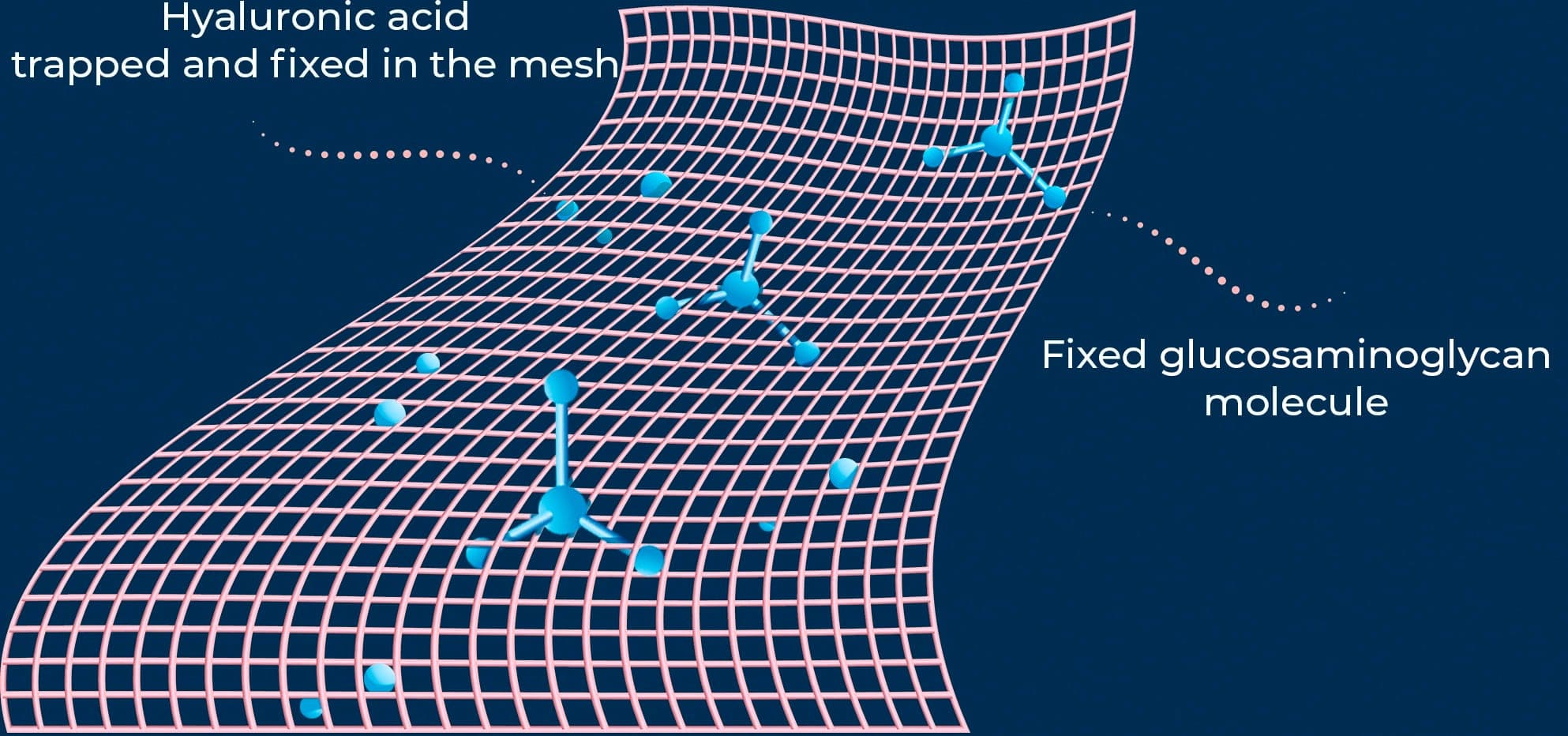 Effective, dense and healthy collagen
Collagen Vital regenerates your own collagen
Along with aging, collagen depletes, breaks down. Consequantly, connective tissues loose their strength and weaken. Visible signs of aging appear.
To revive your own collagen, the cells dedicated to collagen production need a boost. A real scientific and technological know-how is required to achieve this goal.
That's precisely the expertise field of VITA Recherche.
We have selected collagen from marine origin because it has the best biosimilarity with human collagen (>95% similarity).
We are extracting our collagen peptides exclusively from selected fish skins to reach an unbeaten purity of our collagenic proteins (the purest the collagen, the better its quality).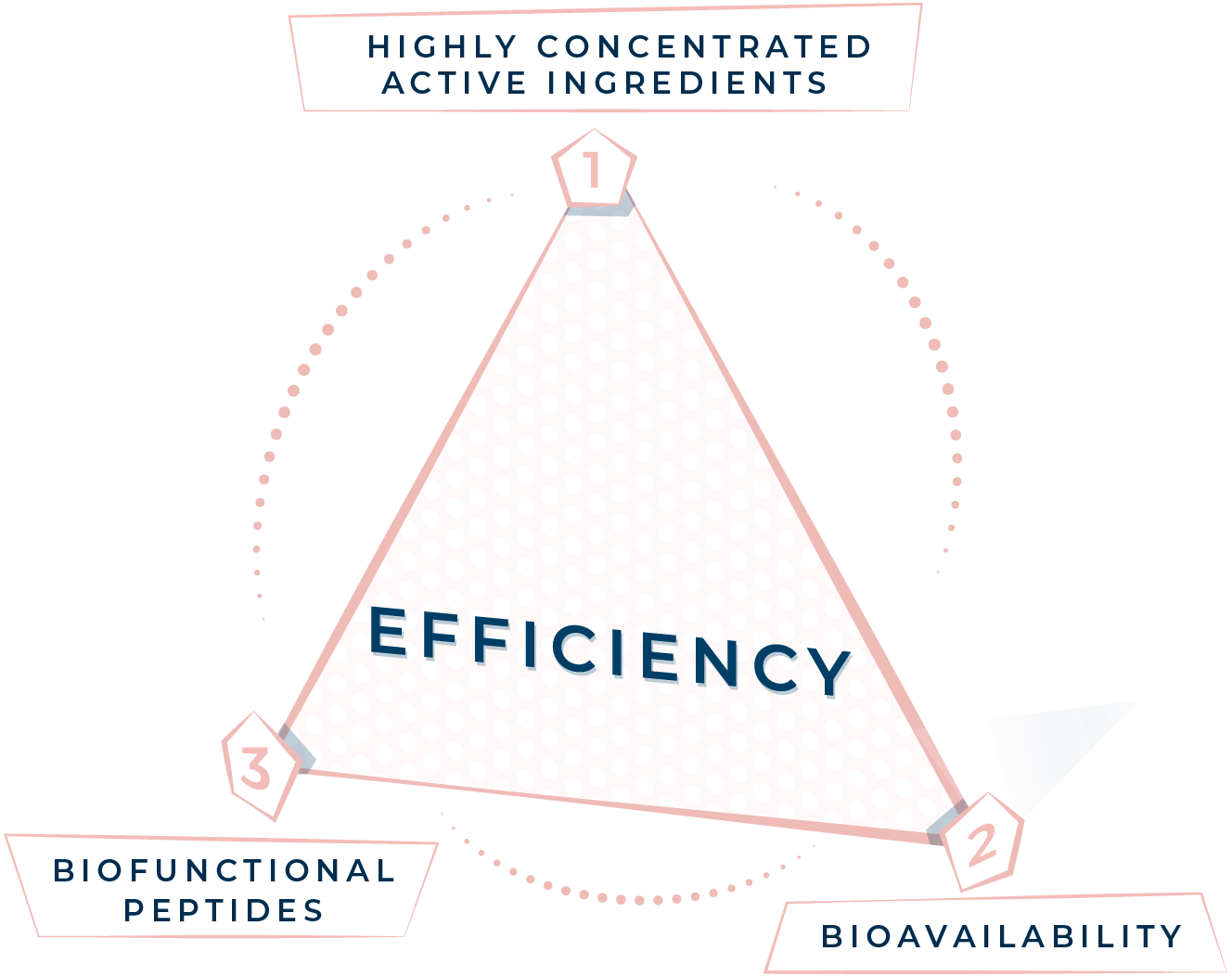 Science behind Collagen Vital
Inside / Outside
Our strength lies in the perfect mastering of this virtuous triangle of efficiency.
Your collagen matrix is then strengthened, restructured and could effectively manage and counteract effects of aging.
THAT'S WHY COLLAGEN VITAL HAS BEEN RECOGNIZED BY THE MEDICAL COMMUNITY AS THE EXCELLENCE OF COLLAGEN PEPTIDES.
Collagen Vital's potency combines :
Collagen Vital's effects