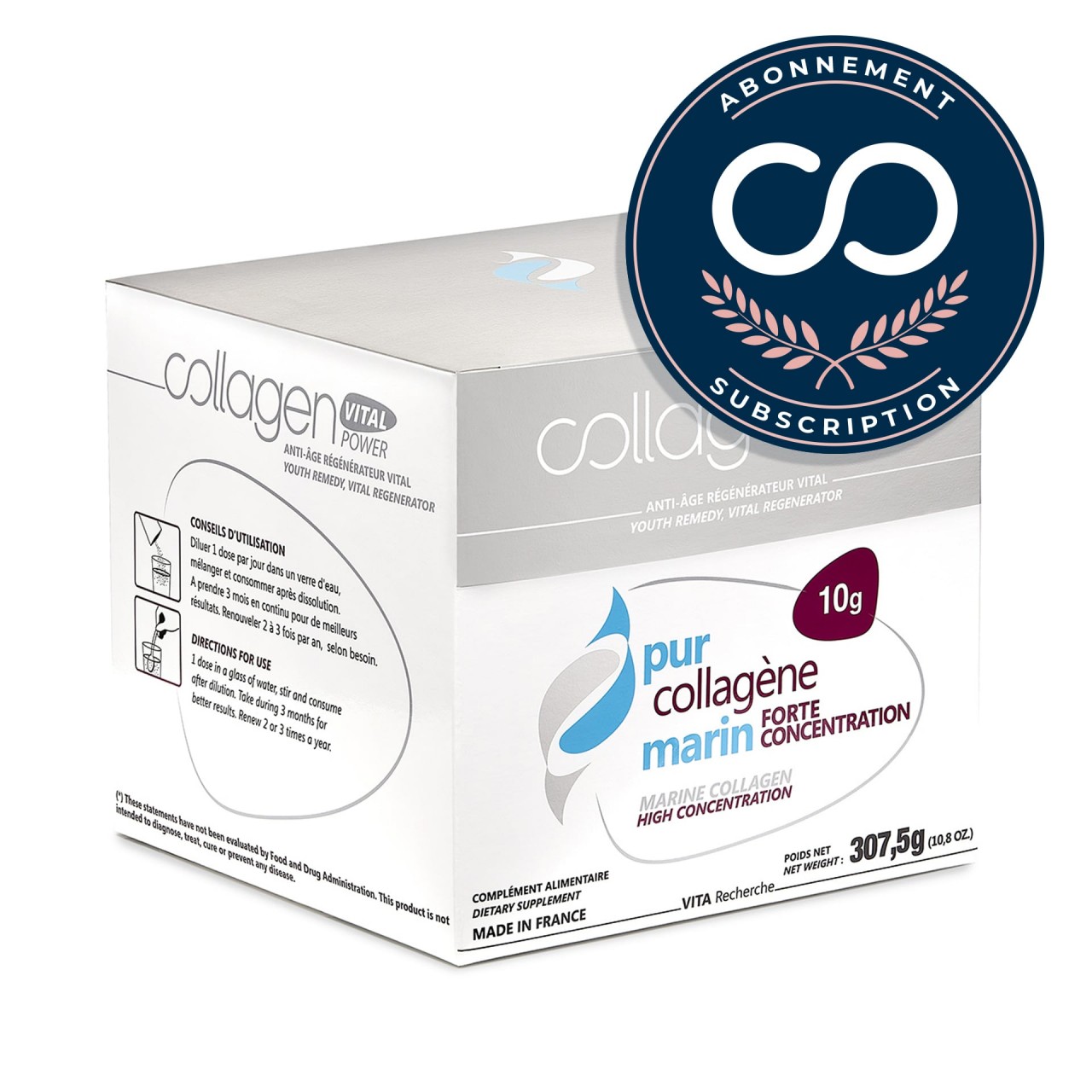 Collagen Vital Power | Subscription
★ The best seller delivered at home every month ★
Super-dosed and multi-functional natural supplement
Pure marine collagen biopeptides | 10g per dose | Pack 30 sachets

Overall anti-aging Beauty & Health, regenerates your own collagen

Ingredients of natural origin. Free of Preservatives, Gluten, Lactose, GMO's
Subscription without obligation
Clean Label Made in France
Delivery Icon
FREE DELIVERY France mainland
ANTI-AGING HEALTH/BEAUTY SUPPLEMENT WITH 10G PURE MARINE COLLAGEN, PREVENTIVE AND REPAIR
Our marine collagen powder is the combination of the following criterias of excellence
Fractionation and micro-granulation significantly increase the bioavailability (COLLAGEN VITAL POWER's specific peptides) and guarantee its maximum potency and efficiency

Dosage of 10 grams, recommended by anti-aging doctors, sport physicians and rheumatologists

Scientifically proven results

Customized, pure, Clean Label formulation, free of Preservatives, Gluten, Lactose, GMO's

100% Made in France and approved product in accordance with most stringent standards

Peach flavoring, low caloric content and on-the-go sachet making COLLAGEN VITAL POWER your best ally of Beauty and Health "par excellence"

Recognized product distributes in many pharmacies
Collagen Vital Power's benefits
Skin
Increases moisturizing and elasticity
Regenerates skin density and plum up. Reduces fine lines and wrinkles
Joint/Mobility
Regenerates your cartilage and strengthens bone density
Reduces inflammation and joint pain
Sport
Decreases muscle soreness
Improves recovery and performance
Well-being
Regulates microbiota and satiety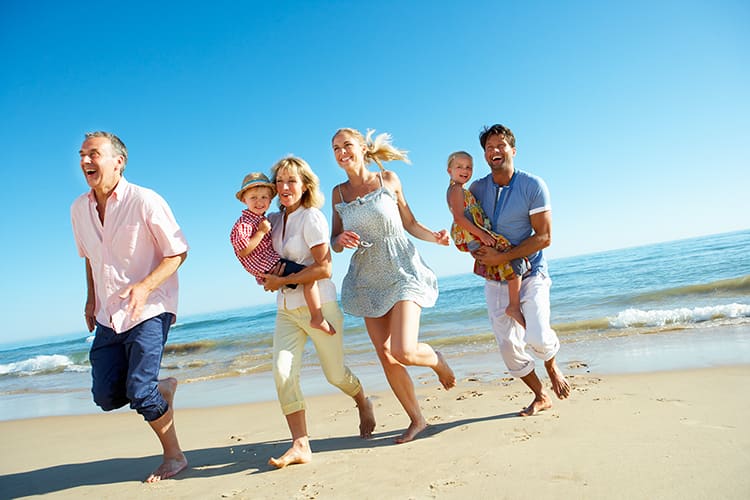 Conditions of use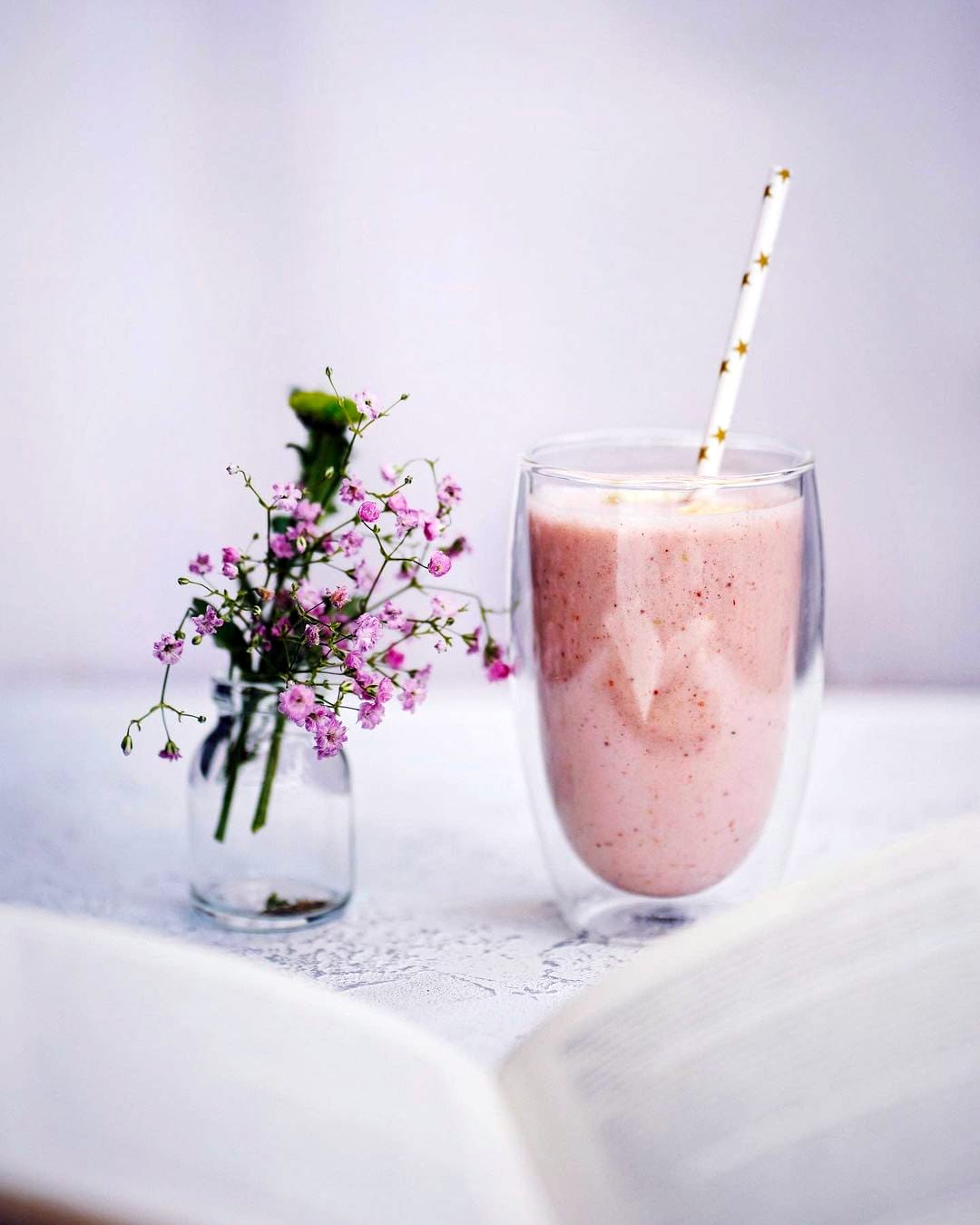 Our suggestion to enjoy your supplement
The easiest way to consume our supplement: dilute in a galss of water, juice or milk (almond, soya, etc..). It's according your choice as you like.
SMOOTHIE MIX
Collagen Vital Power matches very well with spices, cinnamon, cloves, vanilla, nutmeg, mint, basilic, ginger, honey, fennel, aragula, green vegetables and most of fruits, also with nuts and milks.
Take 1 sachet daily in a glass of water (or any other non sparkling beverage) and stir. Enjoy your drink after complete dilution.
To get the best of COLLAGEN VITAL's efficiency, physicians recommend a 1 to 3 month course. Renew according your needs.
Active ingredients

10g pure marine collagen biopeptides (97,6% of net weight)

Other Ingredients

Natural flavor peach, lemon juice powder (Citrus Lemon), beetroot powder, stevia.
Your well-being without hassle: We take care of everything for you. You are delivered every month