COLLAGEN VITAL SLIM & DETOX PREMIUM
NUTRITIONAL SUPPLEMENT FOR BODY BALANCE AND CELLULITE REDUCTION WITH BIOACTIVE MARINE PEPTIDES, DETOXIFYING, FAT BURNING AND DRAINING ACTIVE INGREDIENTS.
10g active ingredients of excellence

Natural origin

Premium Quality Made in France

Responsible Formulation

Natural flavor Blackcurrant

15 Days
Clean Label Made in France
Delivery Icon
FREE DELIVERY France mainland
10g of asset at the service of slimming.
Our marine collagen of excellence is combined with natural active ingredients with synergically efficiency for a unique holistic approach of slimming and detox.
Collagen, the main body's protein, plays an important role in promoting a healthy weight. It helps to maintain the lean/fat mass balance, supporting muscles build-up, while reducing fat storage.
Our expert formulation is adding selected natural draining and detoxifying ingredients to marine collagen peptides, accelerating the control of body balance and buildup of lean mass.
The benefits of Collagen Vital Slim & Detox Premium
A combination of targeted active ingredients to optimize your body balance whilst benefitting from the potency of active marine bio peptides boosting your own production of collagen.
Main benefit will come from our proprietary bioactive marine peptides which triggers your own production of collagen mass, replenishing your collagen asset that is lost by aging.
As part of a controlled and varied diet, Collagen Vital Slim & Detox helps to regulate food intake while promoting weight loss. Hanger and snacking habits will be easily regulated.
Collagen also acts positively on cellulite by allowing the dermis to densify, for a better quality of the cutaneous tissues and the progressive decrease of fat mass. As a result: plumped skin with improved elasticity and firmness, reduction of dimples, stretch marks and cellulite.
The other selected ingredients will work on the following areas:
Garcinia Cambodia : fat burner, it limits storage in the fat tissues while providing feeling of satiety.

Cherry tail : medicinal plant well known for weight loss thanks to its draining action, it fights against water retention and facilitates the elimination of toxins.

Dandelion : depurative and purifying functions, it is ideal for detoxifying organs and improve liver, urinary and biliary functions.
Choline : detoxifying the liver, it limits the accumulation of cholesterol and eliminates fat.
Blackcurrant : antioxidant, it fights against cell aging and reduces inflammations. Its high concentration in vitamin C eliminates stored fat.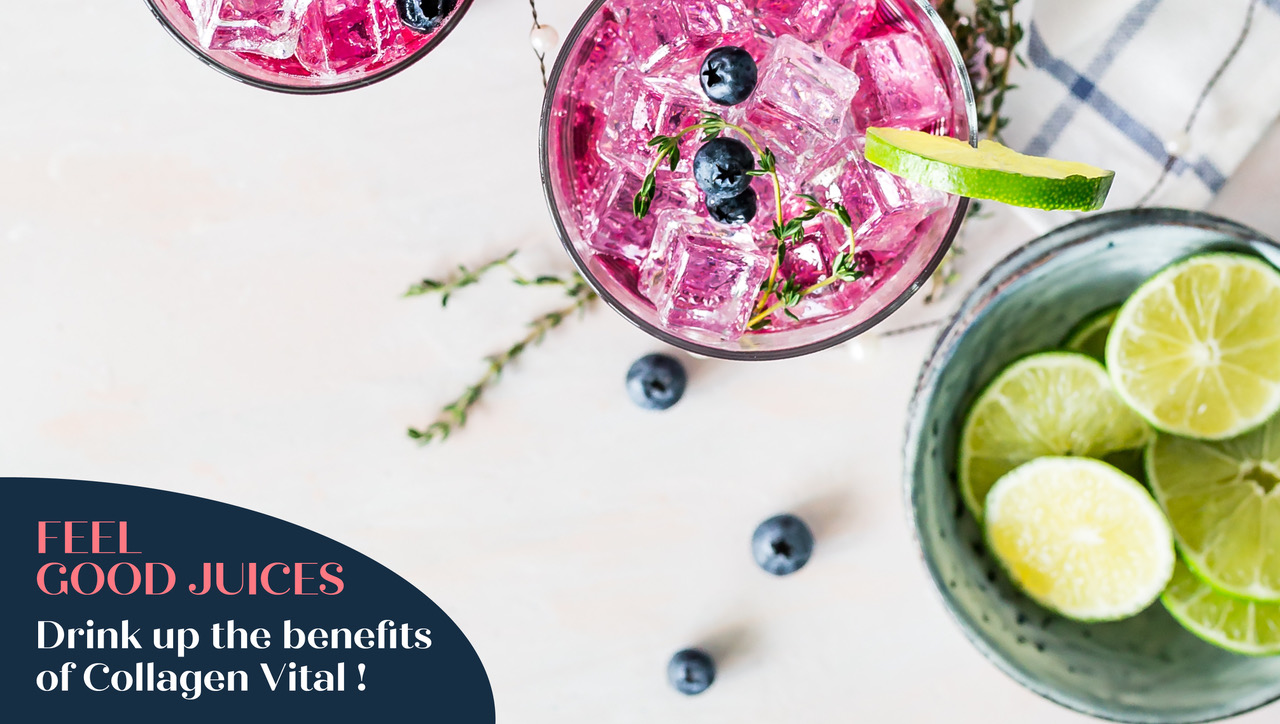 Directions for use
One sachet per day to be poured directly into a glass of water, a fruit juice, a smoothie or any non-sparkling liquid. You could also add to your cottage cheese, cereals or chia pudding.
Drink your healthy juice after complete dissolution of the powder.
To be taken in the morning during 30 days to optimize results.
In case of continuous intake, we recommend to pause for 7 days every 6 weeks intake.
Dietary supplements must be used in the scope of an healthy lifestyle with a varied and balanced
diet.
Active ingredients

Cherry tail extract* Choline bitartrate* Dandelion extract* Garcinia Cambogia extract* Marine collagen biopeptides*

NRV

* NRVs : Nutrient Reference Values