Collagen Treatment : All what you need to know
Human has the ability to produce collagen, but we are losing collagen and produce less and less of it when we get older. So collagen treatment becomes important to fight against age and joints pain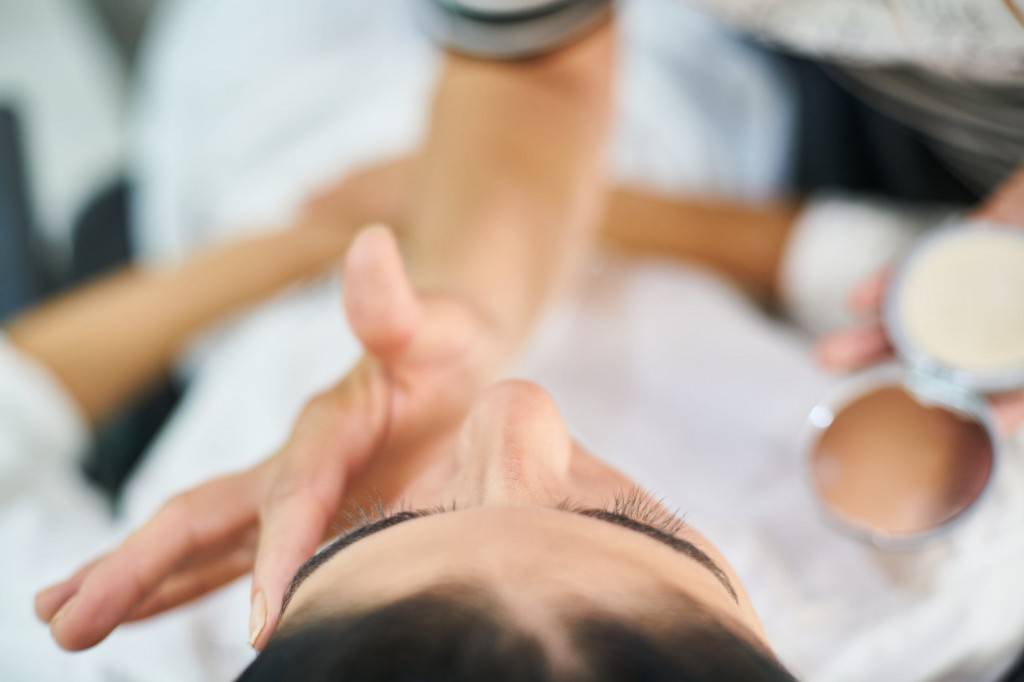 The process of skin aging is the process of collagen loss. From the age of 25, collagen has begun to age, lose, and decrease. Due to physiological factors, the loss is 2.5 times higher for women than men. Collagen - the protein that gives our skin structure, firmness, and smoothness- is crucial to our body. It is no wonder that collagen supplementation is important to everyone who wants to fight against signs of aging and joint pain.
What are the signs of losing collagen?
Skin is dull, dark, and lack of elasticity
Skin sagging, wrinkles, and fine lines
Skin peeling and dryness
Skin aging with a variety of spots or stains
Skin redness, enlarged pores
Hair loss
Brittle nails
Why do we need collagen treatment?
Collagen is a biopolymer, a major component to hold tissues together. It is the most abundant and widely distributed functional protein in Mammals, so also for Humans. Collagen accounts for 25-30% of the total protein in the human body and main building block of skin , bones, ligaments, joints , but also of internal organs like eyes, blood vessels, heart, etc. For example, 80% of the skin is composed of collagen.
The bad news is we are actively losing collagen and produce less and less of it when we get older. When the speed of collagen synthesis is slower than its speed of loss, the skin is sagging, peeling; wrinkles and spots start forming. With background knowledge as per above, it is not difficult to understand the importance of collagen treatment from a certain age. The good thing is that human has the ability to produce collagen when producing cells are triggered by signal effect of collagen peptides
What are the major factors to consider when choosing collagen treatment?
There are numerous of collagen supplements in the market. However, we can help you choose the best quality collagen treatment, by answering the questions you may raise yourself.
What is the best source of collagen peptides?
Collagen could be extracted from various sources: Bovine, Porcine of Marine materials. In general, marine collagen holds less sanitary risk and has better compatibility with human collagen.
What is the molecular weight, is it easy to absorb?
That the key topic! The smaller the molecular weight, the better bioavailability will be, thus the easier the assimilation through our own metabolism. Thus choosing collagen peptides with a high level of bioavailability is the best.
Powder, Pills, Capsules or Liquid?
Pills and capsules dosage is too little for an efficient supplementation. Even if you take several of them daily, you will still be below the recommended dosage.
Liquid shots often bear stability issues, Therefore, they are spiked with chemical stabilizers.
Powder enables rapid delivery to your metabolism after ingestion. This is the galenic form we recommend above all. Ideally, choose for ready-to-use and dosed sachets of collagen powder. This guarantees a homogeneous and constant dosage on top of easy handling. More, it is more hygienic than jars with bulk powder and dosing spoon.
How much collagen do you need during the treatment?
Ten grams collagen: this is the right dosage you need, according to physicians. Below the 10g, your collagen treatment will not be efficient.
Three different ways to choose your collagen treatment
1.

Changing diet and lifestyle

Scientific studies show that many foods contain rich collagen, including bone broth, bone marrow, fish skins, etc. However, the studies also find that the human digestive system will filter out a large amount of collagen. The effects are thus very limited, except for single amino-acid ingestion.

It's obviously easier and more efficient to opt for hydrolyzed collagen peptides to get benefits on skin beauty and wellness.

Even though collagen-rich foodstuff is easy to find, today's lifestyle and diet with, under other, less animal protein intake, don't provide the mandatory quantity of collagen we would need to nourish our connective tissues skin, bone, joints…).
2.

Collagen injection therapy

This method is mainly used for filling deep wrinkles, correct defects caused by skin damage and scars, or reshape the face. It physically injects the exogenous collagen directly into the skin.

Aesthetic physicians are nowadays mostly using Hyaluronic Acid rather than collagen.

However, without a strong foundation of collagen in the dermis, these micro-injections are less sustainable in time. Otherwise, injected material will fade out rather quickly.

Oral supplementation of collagen peptides is thus the perfect ally to micro-injection therapies.

In addition, injection therapy may trigger side-effects, such as allergies and infections. It is also an expensive treatment.

Contrarily, collagen peptide treatment is natural, side-effect free and inexpensive.
3.

Taking collagen peptide supplements

This is the most natural and effective collagen supplementation method at present. However, it should be noted that the collagen peptide should be completely pure and natural, its molecular weight should be low to allow the collagen to truly be bioavailable to help repair the skin and replenish the collagen layer.

Take care, all collagen peptides are not equal in quality. Better choose "Clean Label" formulations with pure collagen and less than 5 ingredients. Even more important, be sure the selected product has got scientific studies backing up its efficiency.

The supplementation, if taken with the right dosage and form, will boost your own cells and replenish your body with your own collagen.

In this case, after 9 weeks, you will feel and see all the benefits of collagen peptide ingestion: fewer wrinkles, plump up, suppler skin. Your skin will look younger.
What is the best time of taking collagen peptide supplements?
Equally important to choosing the right collagen peptide, the timing for taking them is crucial.
Aesthetic physicians recommend to take it before going to bed at night because of your cell activity peaks during the sleep.
Rheumatologists, don't have preferred periods but promote an intake before or during a meal.
In case you choose for the morning, collagen supplementation will help you with the satiety effect.
In addition, just like doing exercise, taking collagen needs to be adhered to for a long time to reach noticeable results.
In terms of the dosage, you must take 10 grams daily in one shot for 1 to 3 months and renew your treatment once or twice in the year for perfect and sustainable results.
With regards to what is the best age of taking collagen peptide supplements, our answer is that it is never too late to take them!
So, what's the best collagen treatment to boost your collagen production?
If you want the best sustainable effect, getting a collagen peptide supplement dosed in sachets will not only have fast-acting results on the smoothness, moisture, and radiance of your skin but also enhance your wellness. If you can do a combo with topic products, this holistic approach will really reveal the best of yourself.
Here is my take on collagen peptide supplements: whatever your choice is, Collagen Vital Power's three months treatment is the easiest and most convenient treatment in my list. Its premium collagen powder dissolves instantly and guarantees rapid delivery to your system. It gives my skin constant smoothness and hydration so I cannot be thinking of any other similar products that I would consider.
Totally worth the investment!